1,000+ FREE Copyright Free Images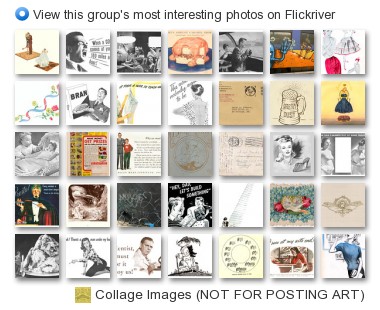 Collage Images is a Flickr Group I started.... where we can share vintage and copyright free photos, ephemera and more.. for use in our mixed media & collage artwork... it's becoming a fabulous resource, with many generous participants .. I'd love to see you there! I will eventually be making the group private, so be sure to actually join it.. or you may lose access .. Best of All? It's Free!
Enjoy!
Christy
UPDATE in 2016: It has been many, many, many years since I ran that group, or was even active in it! I don't know what it is really up to now, but I hope what i started is still a valuable resource to each of you.